This past week of unruly warm weather has thrown hatcher pass into a wet-avalanche cycle. Mostly small wet-loose sluffs will be possible on steep slopes, on mostly SE to SW aspects in the morning, at mid and low elevation.  Avalanche activity will rise to considerable, human triggered likely, naturals possible, at mid and low elevation in the afternoon, on steep slopes, mostly SE to SW aspects.  We are right at the tipping point of seeing more frequent and larger wet avalanches, up to D2 in size.
The good news: Wet loose avalanches are predictable and avoidable. Timing is everything. The bad news: Spring appears to be here a month early and it is not freezing below 3000' at night.  
Pay attention to rollerballs gaining momentum, sinking in up to your shins in the snowpack, and watch for wet loose activity on other aspects and terrain. These are all great clues the wet avalanche hazard is rising and indicators that it's time to move to shadier and less saturated slopes to travel on. This may mean you are left with some light at the end of the day, temps will be comfortable outdoors, so head to the car for a tailgate party instead of pushing this hazard too far.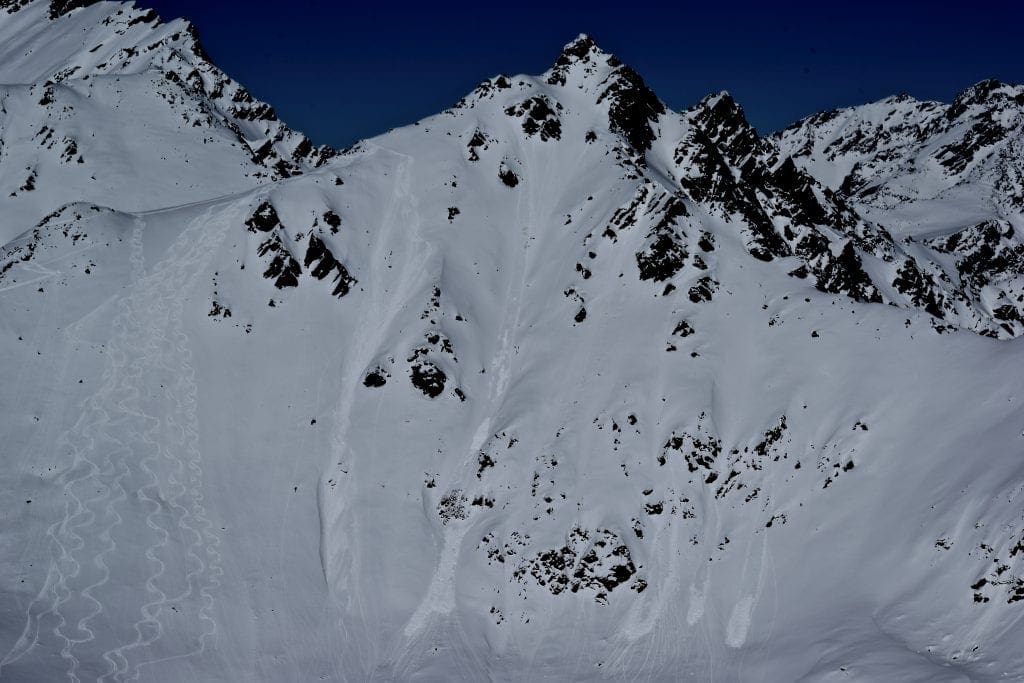 Above: 3/19 ,Wet loose avalanches.  Microdot, 4500′, S aspect.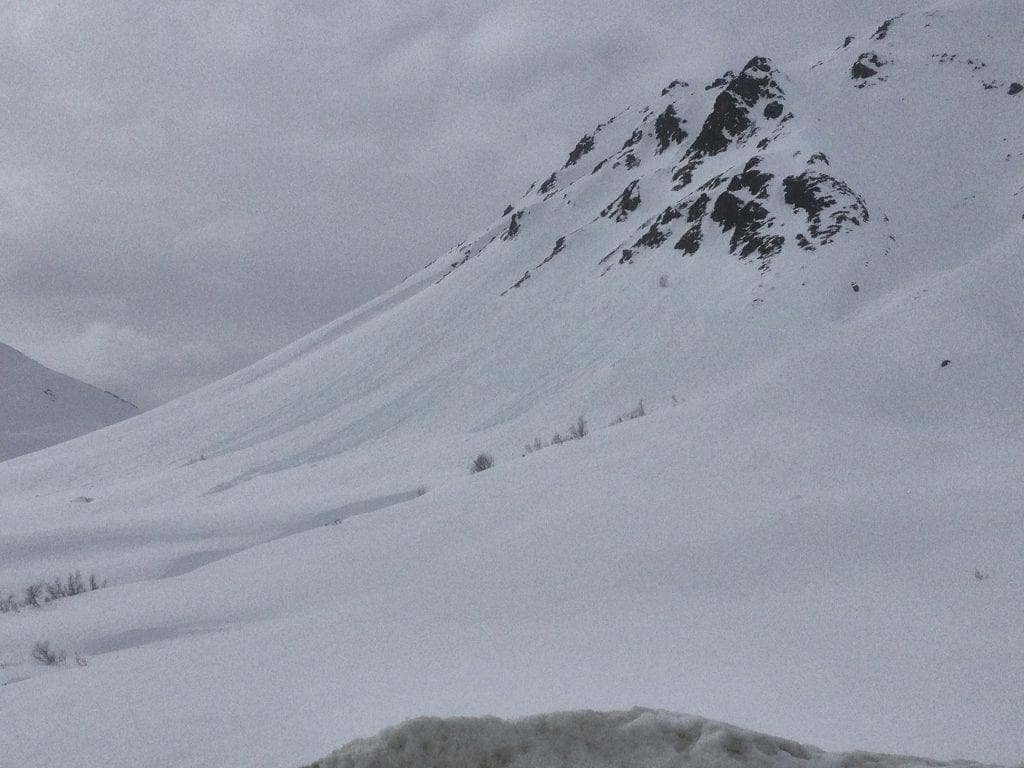 Above: 3/20 or 3/22, Natural wet-loose, SW aspect Skyscraper, 3900′.
More about wet avalanches in the avalanche problem toolbox, HERE.