Natural loose dry avalanches from this week were observed yesterday, see picture under Loose Dry Avalanche Problem.
An isolated, very small, skier triggered slab from previous wind loading, 2-10″ thick, was triggered on a south aspect at approximately 4500′ yesterday. The skier was not carried or caught.
Natural wind slab avalanches from last weekend's wind event (1/12 – 1/13) were spotted on Monday.
Above: Natural wind slab avalanche on west aspect of ridgeline between Skyscraper and Granite Mtns.
Above: Natural wind slab avalanche on east aspect in cross loaded gully directly north of Martin Gully
Conditions photos: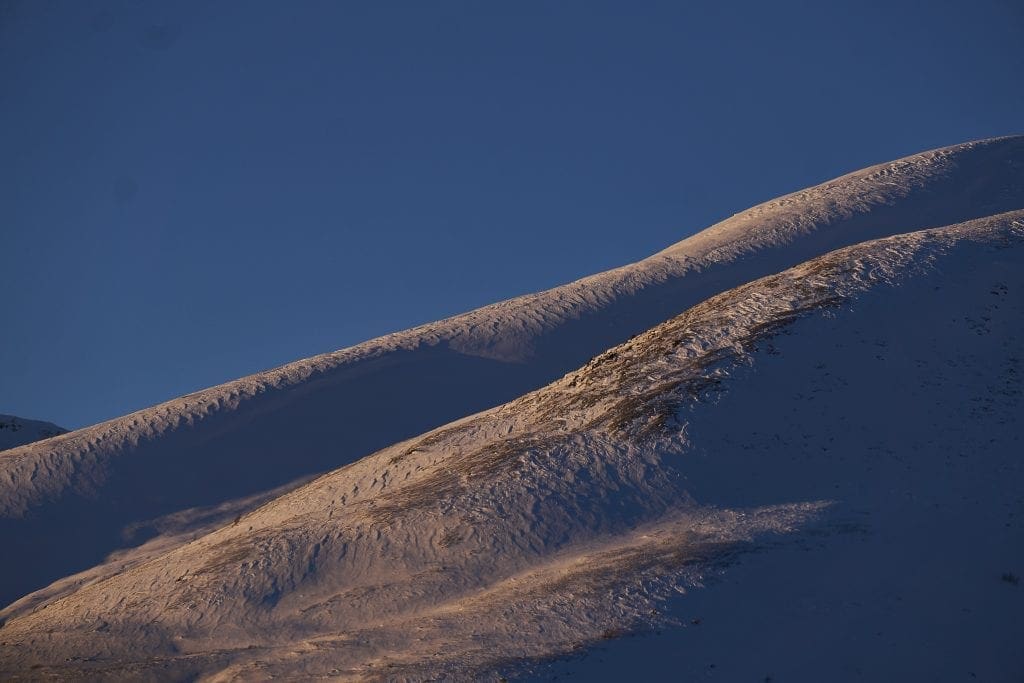 Above: Wind scouring on East ridge of peak 4068.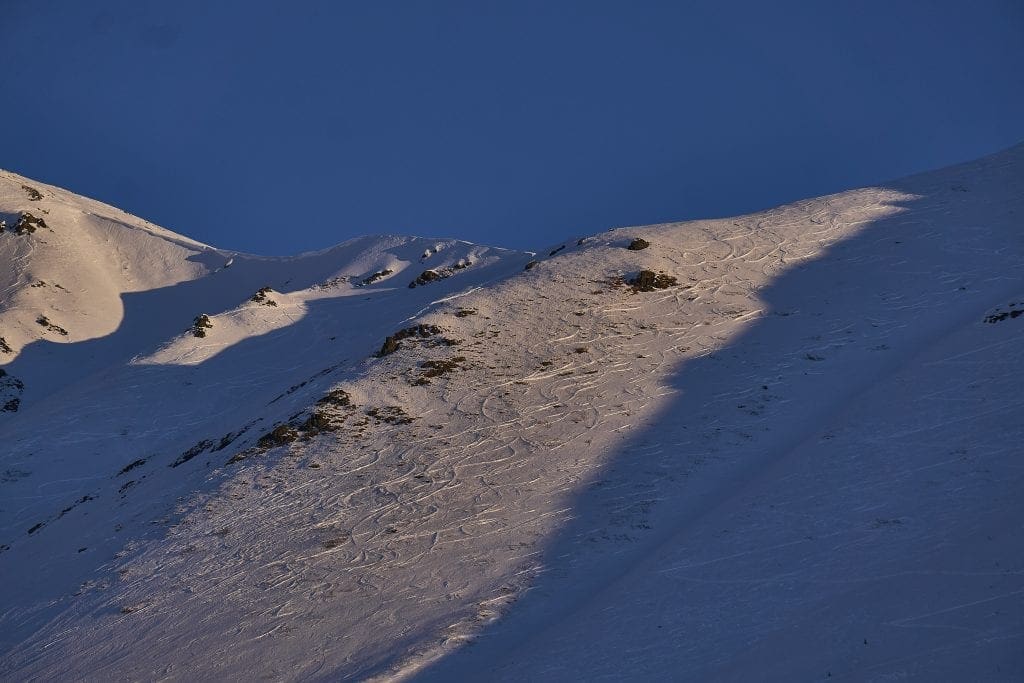 Above: Raised tracks on Marmot, SW face.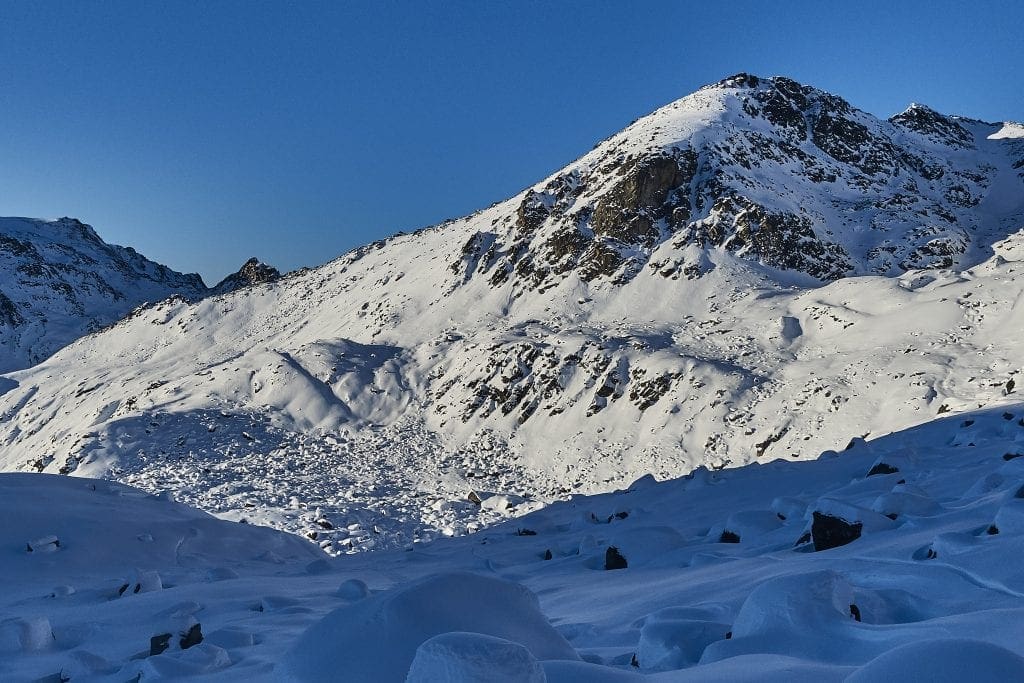 Above: Thin coverage in many areas, rocks exposed.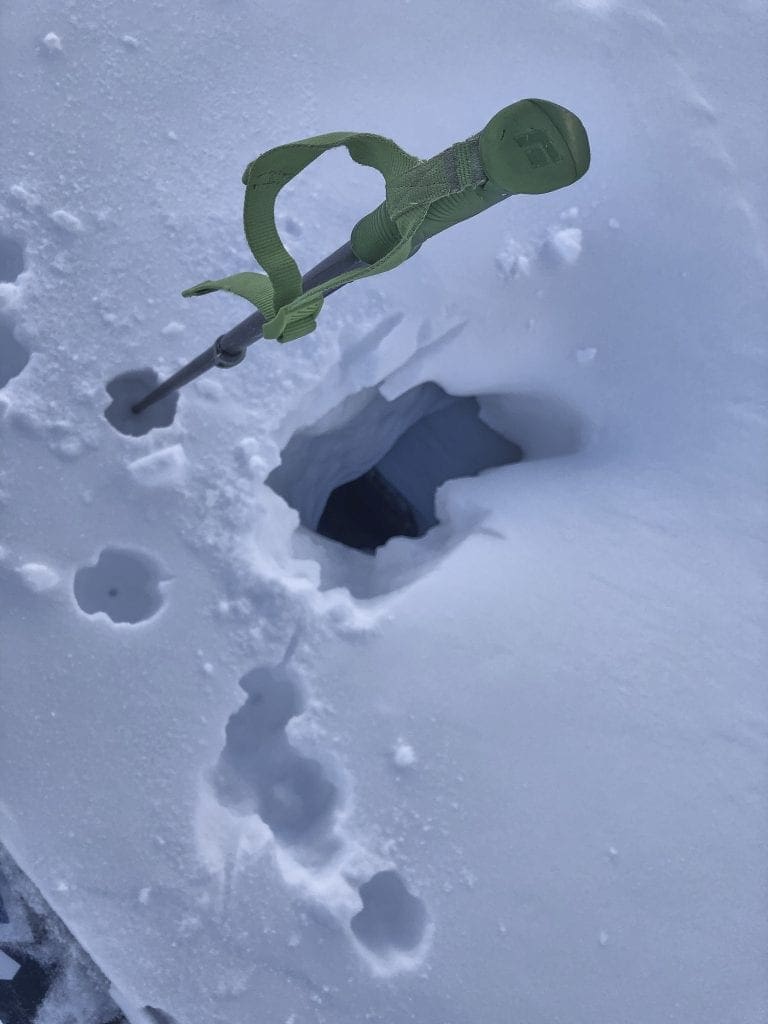 Above: Deep holes and moats in the boulder fields.