This information is a Conditions Update. Danger ratings are only issued with avalanches advisories.  The next avalanche advisory is scheduled for Saturday January 26, 2019. 
Previous avalanche advisories HERE
---
MIDWEEK SNOW AND AVALANCHE CONDITIONS SUMMARY 
Triggering a slab avalanche is unlikely at this time, but it is not impossible.  Small avalanches are possible in isolated or extreme terrain.  It is still important to be cautious of terrain traps such as cliffs, rocks, and gullies, where even a small avalanche in an isolated location could have higher consequences.
Hatcher Pass has had mild temperatures and overcast skies.  A major pattern shift for Southcentral Alaska weather began on Tuesday, bringing traces of precipitation, strong southeast winds, and warming temperatures to Hatcher Pass.
The weather forecast shows that warm temperatures and strong wind will continue through at least the weekend.  There is also the possibility for Hatcher Pass to receive precipitation.  Remember that poor snowpack structure still exists, and a rapid load could re-activate weak layers. Avalanche danger will rise relative to loading amounts, especially if new snow comes with wind, or worse, if Hatcher Pass gets rain.  More snow + more wind = more avalanche danger.  Stay tuned to the weather using the links below.
Surface conditions currently range from bare ground on windward ridgeline features, to breakable wind crust, to 2-10″ thick slick, supportable wind slab.  Any new snow will hide rocks and hazards.  Pockets of good skiing and riding conditions can still be found in protected areas, but are getting harder and harder to find.
This report is a mid-week conditions update, so please be sure to check hpavalanche.org for advisories on Saturdays and follow the HPAC Facebook for updates. Help us keep tabs on the Hatcher Pass area! If you see any avalanche activity send us an observation HERE. Thank you to everyone who has already submitted observations this season – you can see those HERE!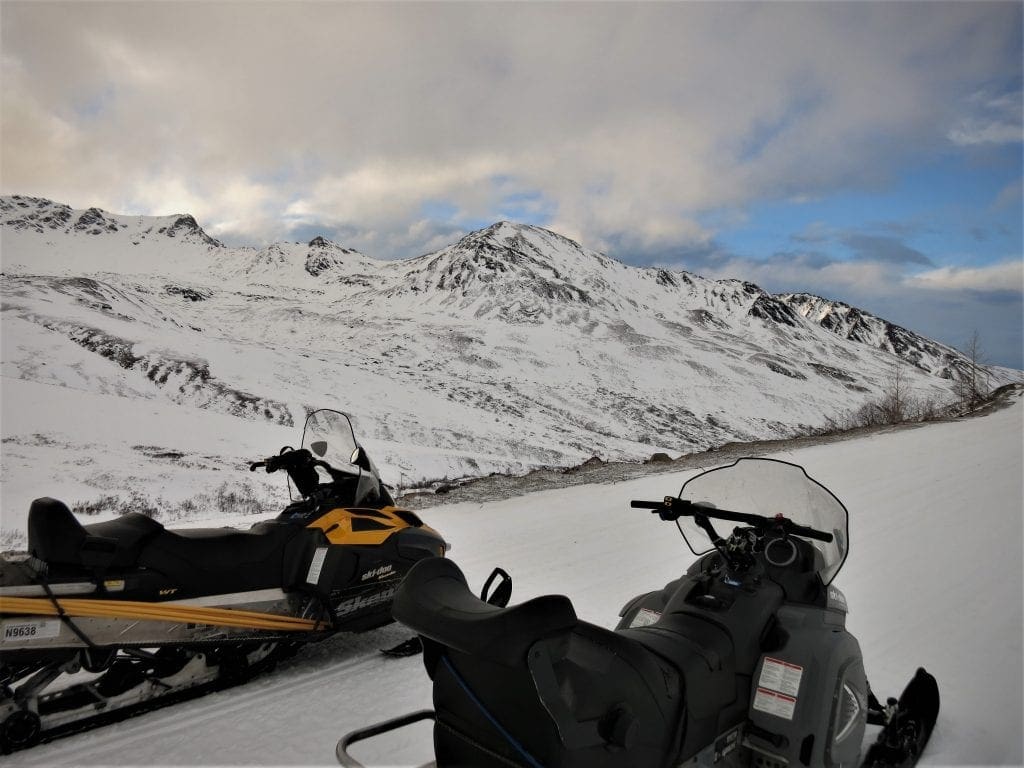 The west side of Hatcher Pass has a thin snowpack and is heavily wind affected.  Few areas have enough snow to confidently ride off trail without risking damage to your snowmachine.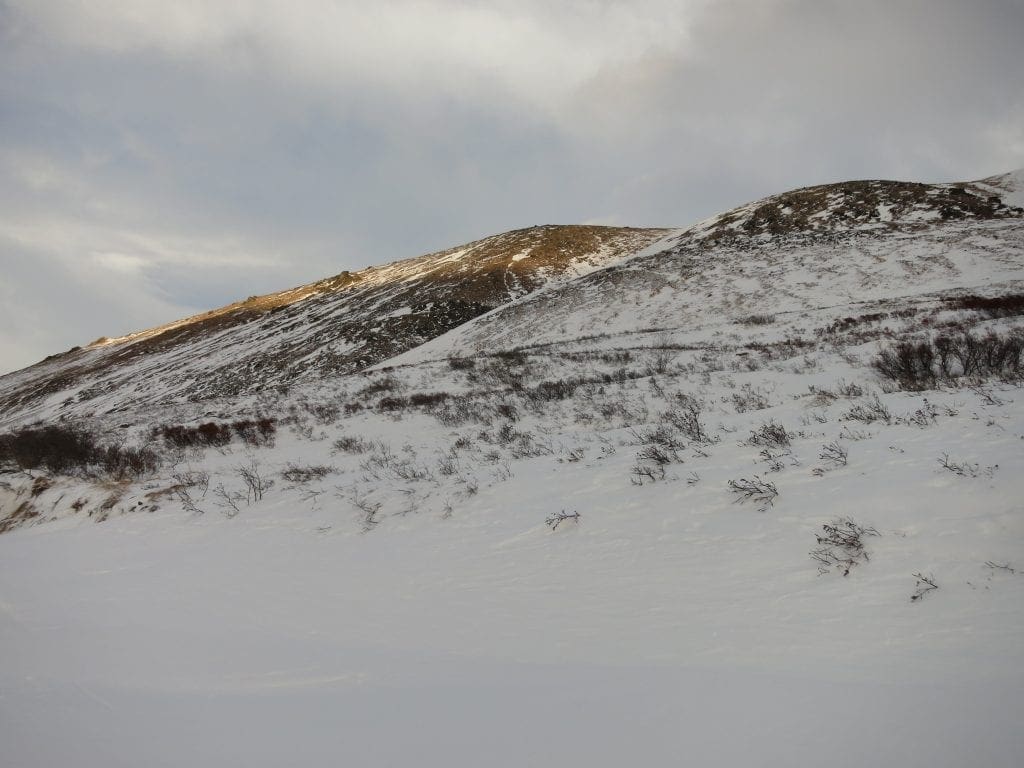 South aspects, such as the ridge shown here near Lucky Shot Mine, are stripped to bare ground in many places.  New snow will hide rocks and hazards.

Looking north from Lucky Shot Mine towards Dogsled Pass.  At this elevation the snowpack is very thin, evident from the vegetation.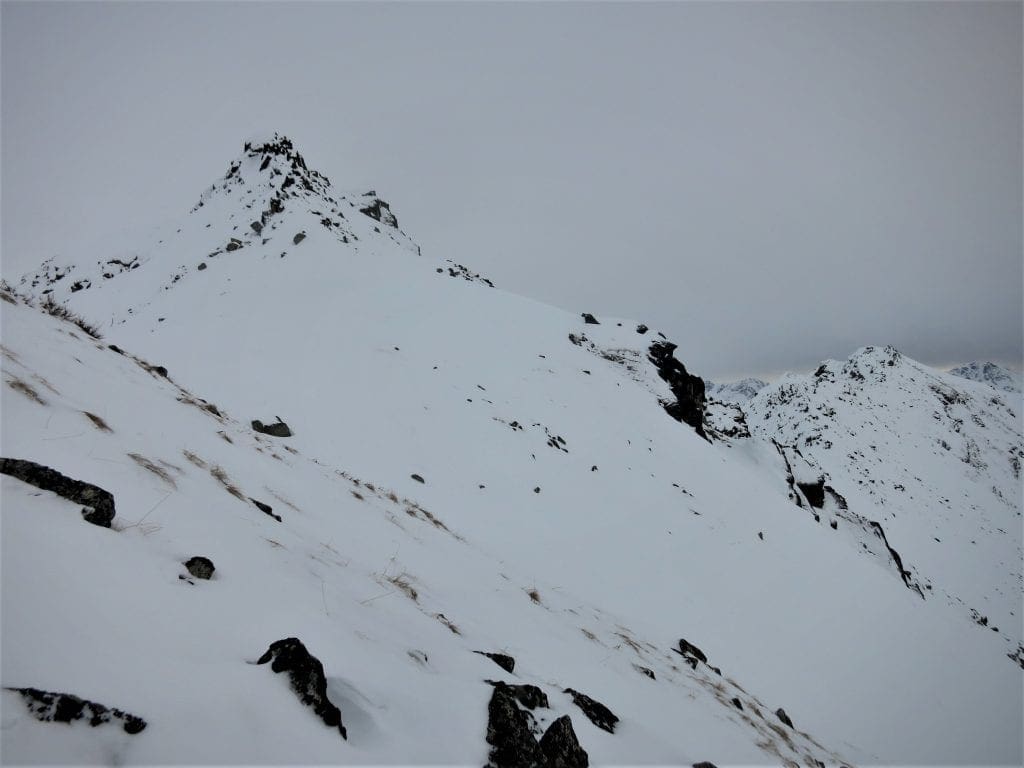 Ridgeline on Microdot.  Snow depths are extremely variable at upper elevations.  Here vegetation is exposed, but less than 100 yards away, 5-6 feet of snow can be found in cross loaded gullies.