This information is a Conditions Update. Danger ratings are only issued with avalanches advisories.  The next avalanche advisory is scheduled for Saturday March 2, 2019. 
Previous avalanche advisories HERE
---
MIDWEEK SNOW AND AVALANCHE CONDITIONS SUMMARY 
With daytime temps nearing 40°F, heightened avalanche conditions exist on steep southerly terrain. Human-triggered and natural wet loose avalanches will be possible in the afternoon on steep southerly slopes above 40° at all elevations. Evaluate snow and terrain carefully, identifying features of concern.
Since the last snowfall on February 18th, skiers and riders have enjoyed excellent snow conditions, fair weather, and good stability with only isolated reports of human-triggered slab avalanches. The last reported human-triggered avalanches occurred February 23rd near Dnigi Hut and in Lone Tree Gulch.
There have been widespread natural small (D1) to large (D2) wet loose avalanches on steep southerly aspects February 25th and 26th with temperatures warming above freezing.
This report is a mid-week conditions update, so please be sure to check hpavalanche.org for advisories on Saturdays and follow the HPAC Facebook for updates. Help us keep tabs on the Hatcher Pass area! If you see any avalanche activity send us an observation HERE. Thank you to everyone who has already submitted observations this season – you can see those HERE!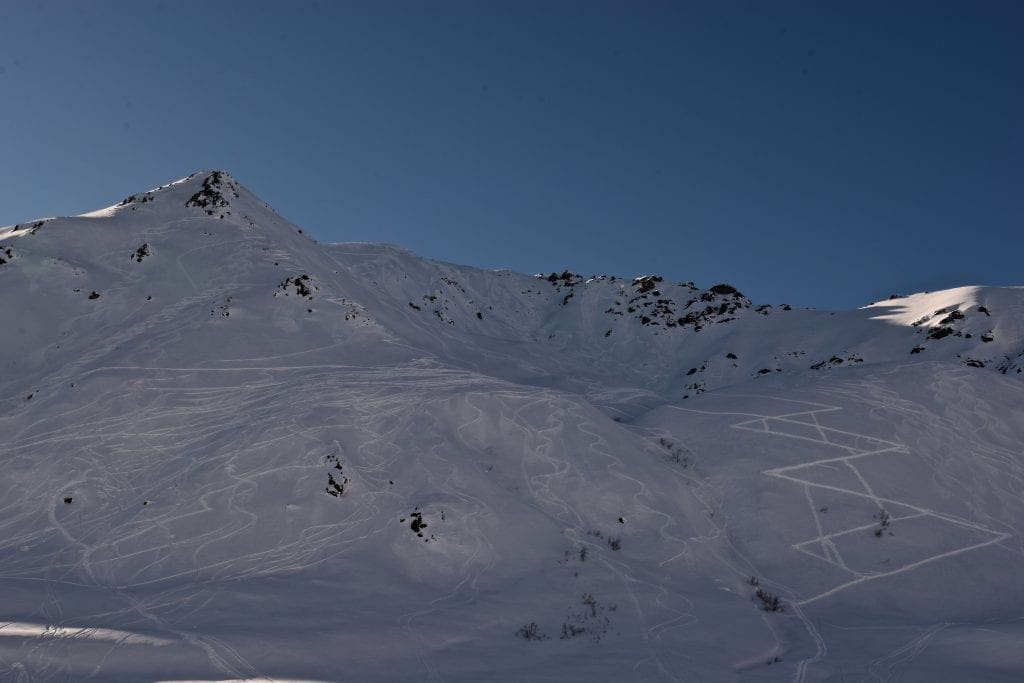 Skyscraper covered in tracks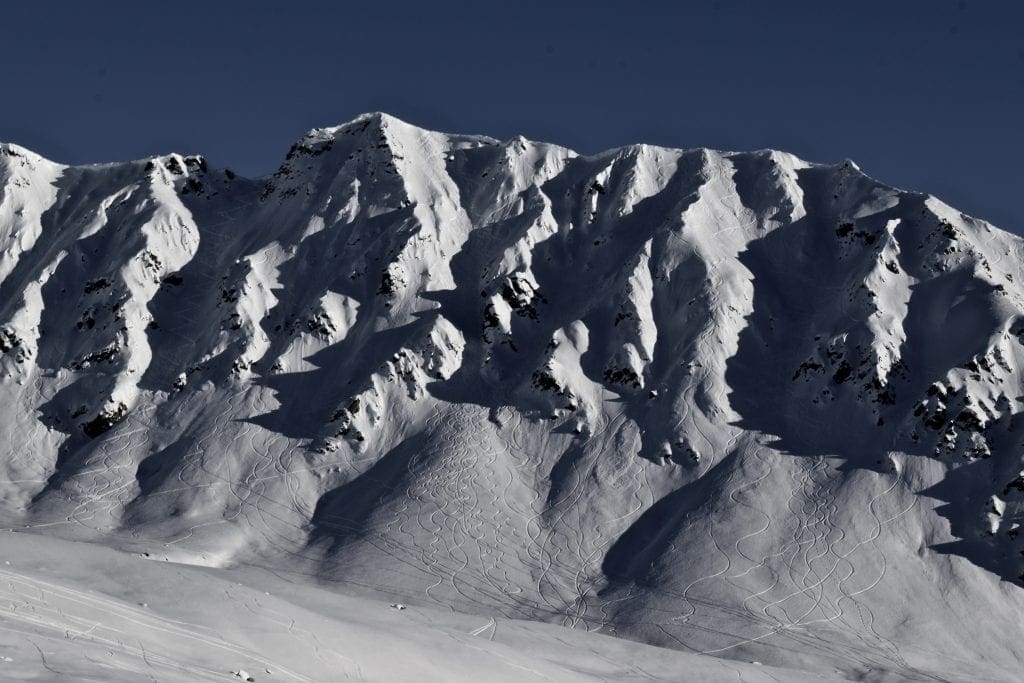 Every couloir in Rae Wallace has several tracks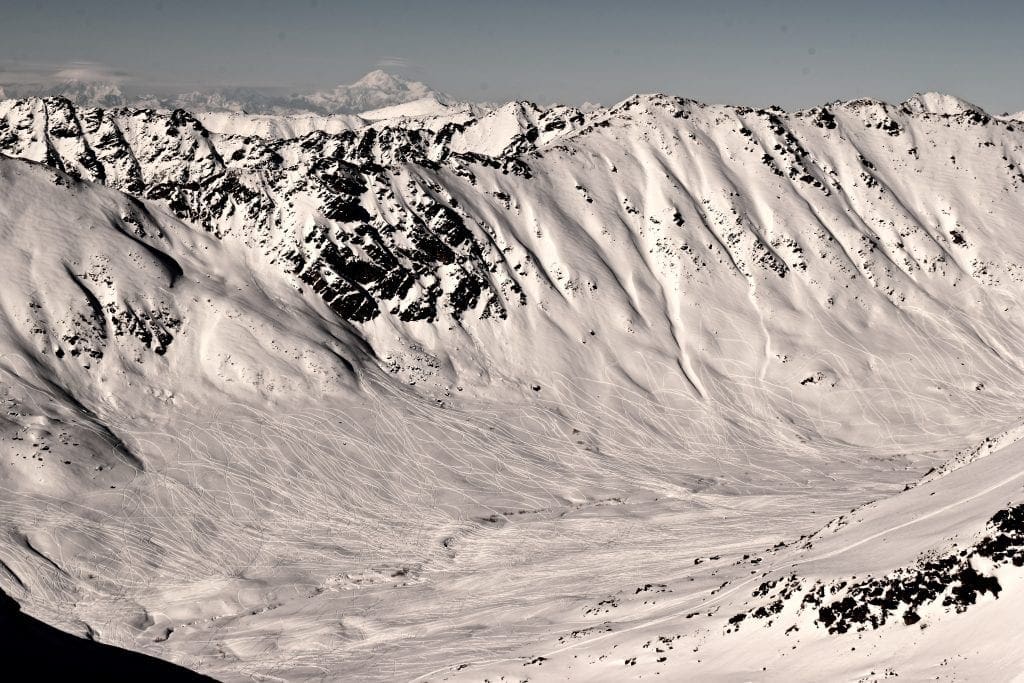 Upper Willow Creek has been heavily snowmachined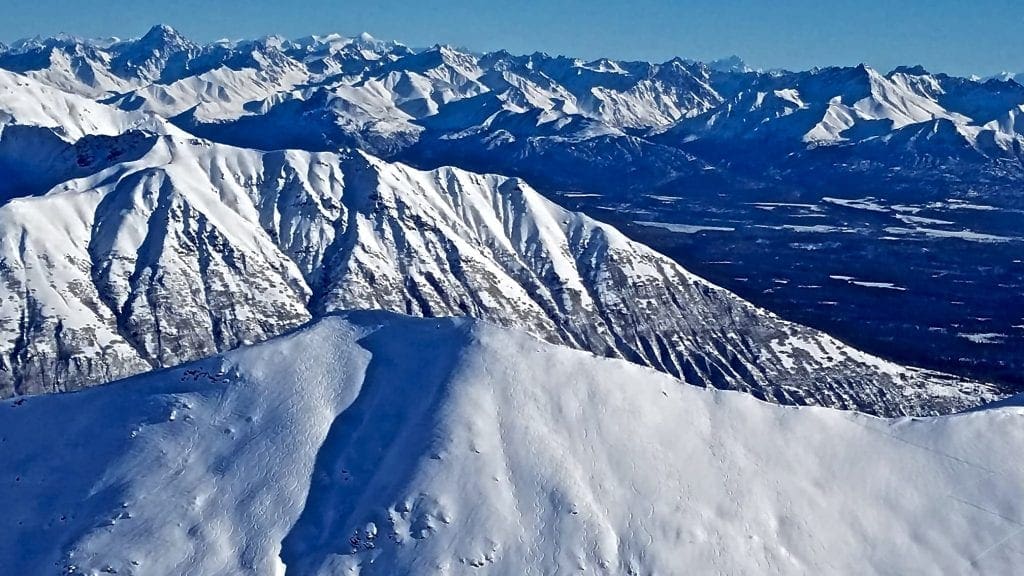 Peak 4068 is covered in tracks on all aspects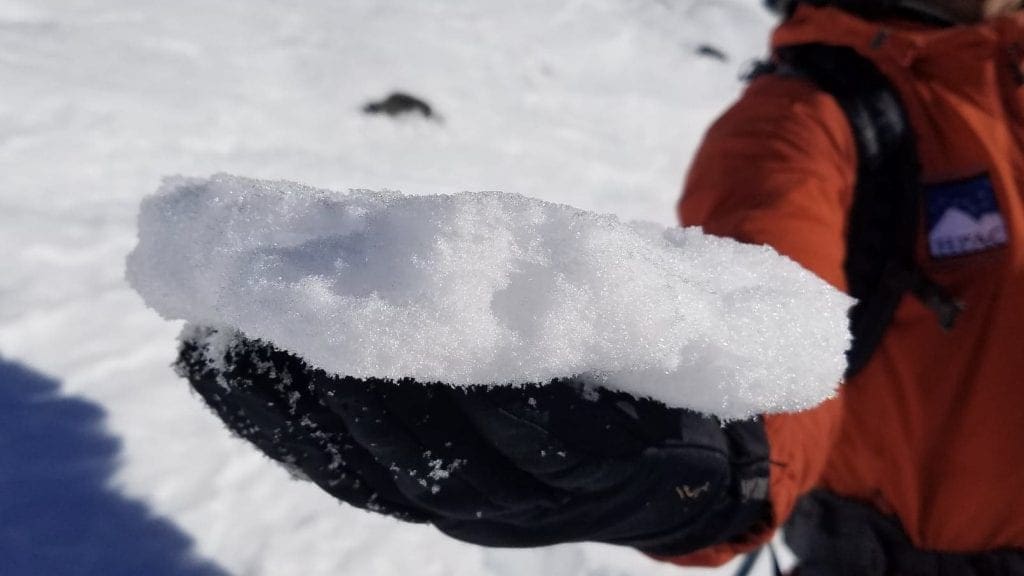 A sun crust has formed on steep southerly aspects